About Us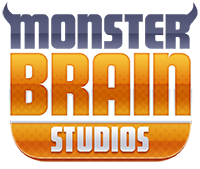 Monster Brain Studios is a leading mobile game developer with the focus on social games. We have been developing top-rated products over the last three years using cutting-edge technologies, best graphics and design ideas. We are the team of 25 like-minded people striving to deliver the most entertaining and fun games for you. We love to create and play games and want to share our passion with you.
In Monster Brain Studios we hire the best professionals, passionate about game design and game industry. Our company culture is built on work hard, play hard basis. Every day we make our best to get to the top. We always learning new things and support each other, putting great team spirit as a number one value.
Our mission is to develop great user-friendly products, which will let you have lots of fun and train your brain, while staying connected and socializing with other players. In our new Solitaire Masters game and more addictive fun games to be released soon, we have summed up all the best game practices and unique ideas out there, to deliver spectacular highly engaging products.